Attorneys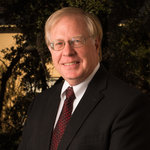 Frank E. Scofield
Bar admissions: Texas - 1980; U.S. Tax Court - 1980; U.S. District Court, Western District of Texas - 1981
Education: University of Texas (B.B.A., Marketing, 1972); Texas Tech University (J.D., cum laude, 1979). Beta Gamma Sigma; Beta Alpha Psi; Phi Kappa Phi. Certified Public Accountant, Texas, 1977.
Memberships: State Bar of Texas; Texas Society of Certified Public Accountants; Fellow of the College of the State Bar of Texas
Other qualifications: Board Certified in Estate Planning and Probate Law by the Texas Board of Legal Specialization; Served as Comptroller of the Austin Bar Association, 1985-1986.
Business Experience: See Scofield History.
Practice Areas: Tax, Estate Planning, Probate, Real Estate, & Business Transactions
Martindale Peer Rating: AV® Preeminent™ 5.0 out of 5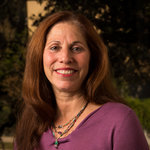 Janice Pierce
Bar admissions: Texas - 1993
Education: University of Wisconsin-Madison (B.A., with honors, 1980); University of Texas (M.B.A., 1983; J.D., with honors, 1993).
Memberships: Austin Bar Association, American Bar Association, College of the State Bar of Texas
Other qualifications: Board Certified in Estate Planning and Probate Law by the Texas Board of Legal Specialization
Business Experience: Financial Analyst at the Continuum Company
Practice Areas: Estate Planning, Probate, Tax, Business Transactions, & Real Estate

Shea Kellams
Bar admissions: Texas - 2000;
Education: Texas Tech University (B.B.A., Finance, 1993); Texas Tech University School of Law (J.D., 2000)
Memberships:Austin Bar Association
Business Experience: Real Estate Investor, Owner/Partner in Internet Marketing/Information Products Business, Business & Real Estate Coach
Practice Areas: Estate Planning, Wills & Trusts, Probate, Real Estate, Entity Selection, Business Transactions, & Secured Financing

Qualifications
Scofield & Scofield, P.C. takes pride in bringing personal care and business perspective to the practice of law. Frank Scofield and Janice Pierce have practiced together through the firm for more than 20 years and each holds either a CPA or MBA in addition to a legal degree. Both are Board Certified in Estate Planning, Trust and Probate Law by the Texas Board of Legal Specialization and present a depth of experience in taxation, estate and trust administration, business transactions, and estate planning.
The professional team at Scofield & Scofield, P.C. includes Susan McKim Hall, a certified paralegal who is a member of the State Bar of Texas, Paralegal Division, and who has decades of experience in estate administration, both in private practice and as a former employee of the Travis County Probate Court.
Frank E. Scofield was named as a Five Star Wealth Manager in Texas Monthly magazine in 2012 and 2013. In 2014, he was included as a Five Star Estate Planning Attorney, a newly created category. The firm is AV rated by Martindale Hubbell, and has served thousands of clients over the decades. Approximately 90% of our business is derived from repeat business or referrals. The firm accepts a limited number of new clients each year.
Scofield History
A fourth generation Texan, Frank E. Scofield was born to ranch work and the outdoors. Prior to completing undergaraduate studies at UT Austin, he worked as an auto mechanic, oil rig roughneck, printer's assistant, and seasonal IRS employee. Subsequently, Frank was employed by the Army & Air Force Exchange Service to provide managerial and financial oversight for a variety of retail and service operations. He returned to Texas in 1975 to work as an auditor and special projects coordinator for then State Comptroller Bob Bullock and to attend graduate school at the University of Texas. Frank maintains active client practices both as a CPA and as an attorney while filling the role of Managing Shareholder at both firms. He has served the community as a member of the Rollingwood City council and, for many years, as a Scoutmaster.
Rates and Billing Philosophy
Although firm rates are generally a bit lower than the Austin market may dictate, the firm does not find it necessary to "nickle and dime" our clients. That is, there is rarely a charge for copies, long distance, or postage. Similarly, you will not be charged for the time that it takes to make an appointment, create a Legal Services Agreement, or send you a bill. As the client's advocate, the firm certainly expects the client to pay a fair and reasonable fee, but takes a "long term view" of client relationships. The firm recognizes the value of repeat business and word of mouth referrals by satisfied clients. Scofield & Scofield has an ethic of polite professionalism and hardworking honesty. That has been the firm culture since day one.